The opponents of the men's national team of Ukraine in the qualification for the Olympic Games 2024 have been determined
18.03.2023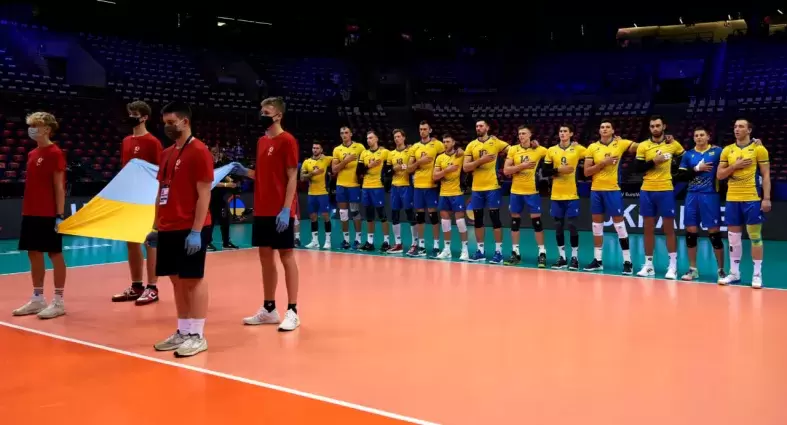 Today in Lausanne, based on the results of the draw, the national teams with which the team of Ugis Krastinš will play in the selection for the 2024 Olympic Games in Paris were determined. Our volleyball players got into group A, where their opponents will be: Brazil, Italy, Iran, Cuba, Germany, the Czech Republic, and Qatar. The matches will be held from September 30 to October 8, 2023, in Brazil.
Group A
Brazil
Italy
Iran
Cuba
UKRAINE
Germany
Czech Republic
Qatar
Results of the draw: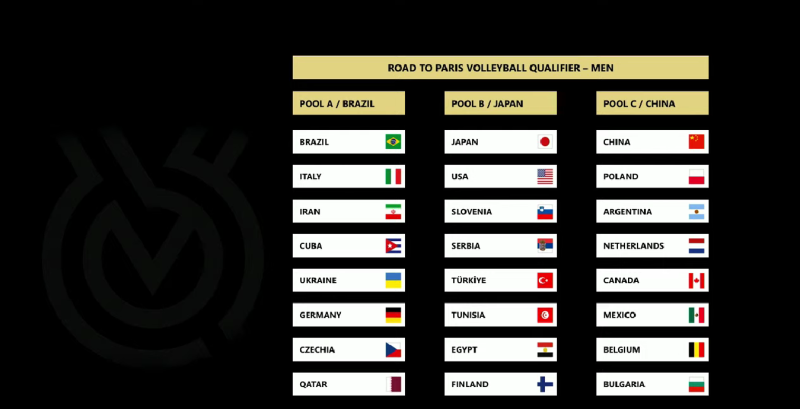 We would like to remind you that the first 24 teams according to the FIVB ranking for September 2022 will compete for tickets to the Games. In the qualification, they were divided into three groups. The two best national teams from each will get Olympic licenses.
France, as the host country, became a participant in the Olympic Games automatically. The last five tickets will be awarded to the teams with the highest ranking at the end of the group stage of the Nations League 2024.
Earlier, the International Volleyball Federation (FIVB) announced the venues for qualifying tournaments for the 2024 Olympic Games in Paris. China, Japan and Poland will host the women's Olympic qualification. Meanwhile, Brazil, China and Japan will organize competitions for men.