"Dobrodiy" — "Prometey": a preview of the first match of the final series of the Super League-Dmart
29.03.2023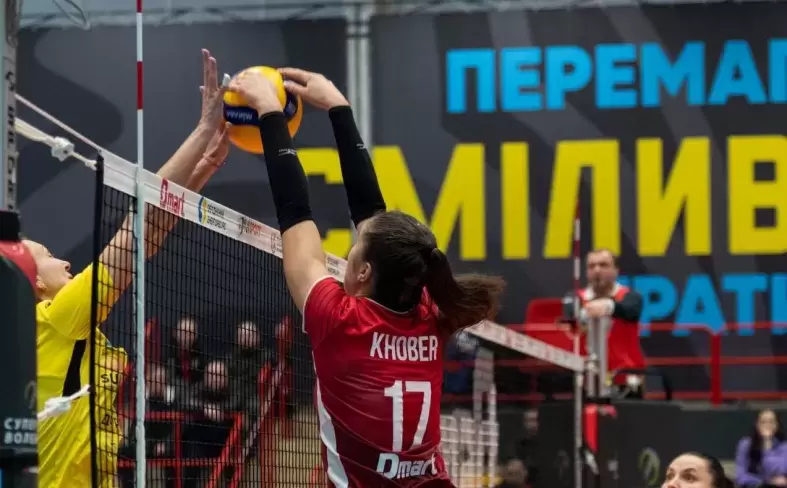 On March 29, VC "Dobrodiy-Meduuniversitet-ShVSM" and SC "Prometey" will open the final series of confrontations within the framework of the women's Super League-Dmart of the 2022/23 season. We would like to remind you that it will last until three victories.
19:00 "Dobrodiy-Meduniversitet-ShVSM" — SC "Prometey"
The Vinnytsia team needs to squeeze the maximum out of their capabilities in order to grab a victory in the first final match against the current champions of Ukraine. After all, both teams will try to show their full potential in order to achieve such an important victory, especially in a psychological way. Even a minimal advantage at the start will add motivation and a banal positive mood for the entire series.
After the return of the Prometey players from abroad, the Dobrodiy volleyball players themselves felt the power of their updated team. We would like to remind you that in the 9th round of the regular championship, the "red and whites" defeated their opponents with a score of 3-0. The third set of that confrontation, in which the club from Vinnytsia managed to score only 9 points, is particularly eye-catching.
However, a completely different game is expected in the final, because Yuliia Yakusheva knows how to analyze the opponents and work on her team's own mistakes. An example of this is the matches with "Alanta": the failure in the final of the League Cup stimulated the "Dobrodiy" to rematch in the Super League-Dmart. That victory helped them win the "regular" and eventually reach the finals, bypassing the meetings with the Kamianske team on the way.