Croatia - Ukraine: a preview of the return match
08.06.2023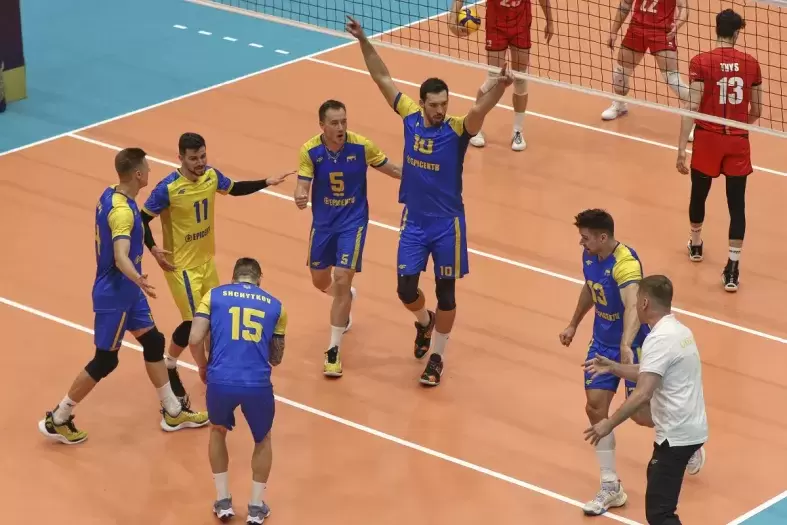 On June 11, Sunday, at 21:00 Kyiv time, the men's national team of Ukraine will try to strengthen their leadership position in the group stage of the European Golden League 2023. And repeat their success in the return match against Croatia.
This time, the team of Uģis Krastiņš will go to the Croatian city of Zadar. The match will take place at the Arena of Dvorana Krešimira Ćosić which can contain 9000 spectators.
Previous meeting
In the previous match, which took place as part of the 2nd round of the European Golden League, the Ukrainians easily defeated the Croatian team - 3:0 (25:19, 25:18, 25:19). It was difficult for the opponent to cope with the powerful serving of our volleyball players, and as a result, the Croats were unable to organize counter-attacks.
1-3 rounds of the European Golden League-2023
In the first match of the tournament, the Ukrainian team confidently defeated North Macedonia (3:0), and Croatia lost to Belgium (1:3).
Next, the Ukrainians beat the Croats (3:0), and in the third round, they defeated the Belgians (3:0). The Croats, for their part, conceded to North Macedonia (2:3) in the "away" match.
Position in standings 
The Blue and Yellows continue to lead Group B with the maximum result: three victories and 9 points.

European Golden League-2023. Group stage. Group B
4th round Zadar, Croatia (Dvorana Krešimira Ćosića)
June 11 (Sunday)
21:00 Croatia - Ukraine
Watch the online broadcast of the match Croatia - Ukraine on June 11 at 21:00 on the YouTube channel DIVISPORT VOLLEYBALL.