Battles of underdogs: a preview of matches for the 5th-7th places of the Super League-Dmart
28.03.2023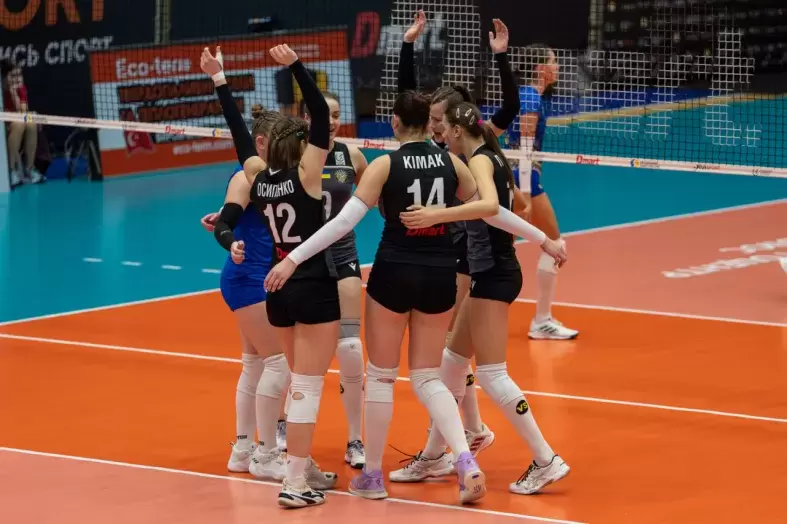 SC "Balta", "Halychanka-ZUNU" and the National team of Ukraine U-15 will share the fifth, sixth, and seventh places in the women's Super League-Dmart season 2022/23. The teams will play in one round, that is, each of them will play two matches.
We would like to remind you that the aforementioned teams were defeated at the 1/4 final stage, and none of them could win at least one set against their opponents. And if "Halychanka" and the U-15 national team of Ukraine, on the eve of the matches against "Prometey" and "Alanta", frankly speaking, had a lot fewer chances, then "Balta" should have imposed a struggle on the blue-yellow U-17. 
- I think that half of the team simply does not correspond to the position they hold, - said the coach of "Balta" Serhii Koltsov during the flash interview of the second meeting with Volodymyr Podkopaiev's team. - For the next season, I think we will have a completely different composition.
The Balta team should rethink the recent failures in order to demonstrate their competitiveness in the upcoming games. After all, for example, the U-15 national team can be inspired by the successes of older girls against volleyball players from Odesa. Ternopil players are also able to surprise. They clearly showed this in the first quarter-final match against Prometey, when they led in the debut set with a score of 15:7.
Schedule of games:
March 30:
16:30 "Halychanka-ZUNU" — National team of Ukraine U-15
March 31
16:30 SC "Balta" — "Halychanka-ZUNU"
1 April
13:00 SC "Balta" — National team of Ukraine U-15
Watch broadcasts of confrontations on the YouTube-channel Divisport Volleyball.